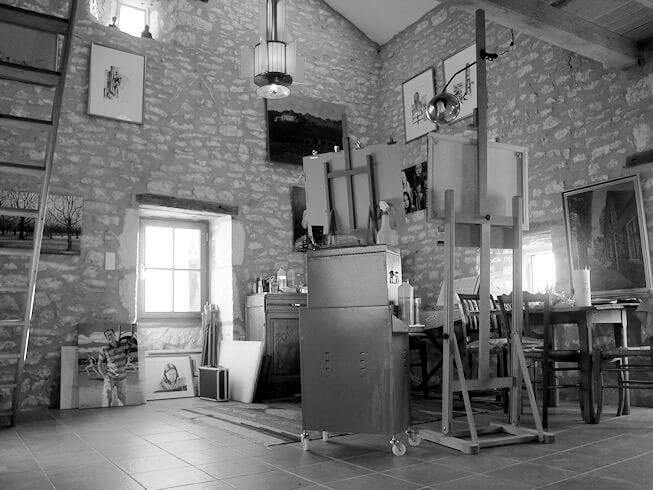 WORKSHOP 'LOU BARAKOU'
In the back of our house in Tassat (Dordogne) is a workshop. When we bought the house in 2006, the workshop was a ruin.
For more then twenty years the house stood unused with a collapsed roof. Beams and floors were completely rotten. Which meant a complete renovation. But the result is beautiful!
A wonderful place to be, with a view on the meadows and Mozart's music in the background.
The house is older than a century and has a long history. Once a resident has baptised the house'Lou Barakou' and that name still appears on the wall. In the dialect this name means: the pen or shed. Everyone in our hamlet knows the house with this name, so it was obvious to maintain the name 'Lou Barakou', now as a workshop-name.